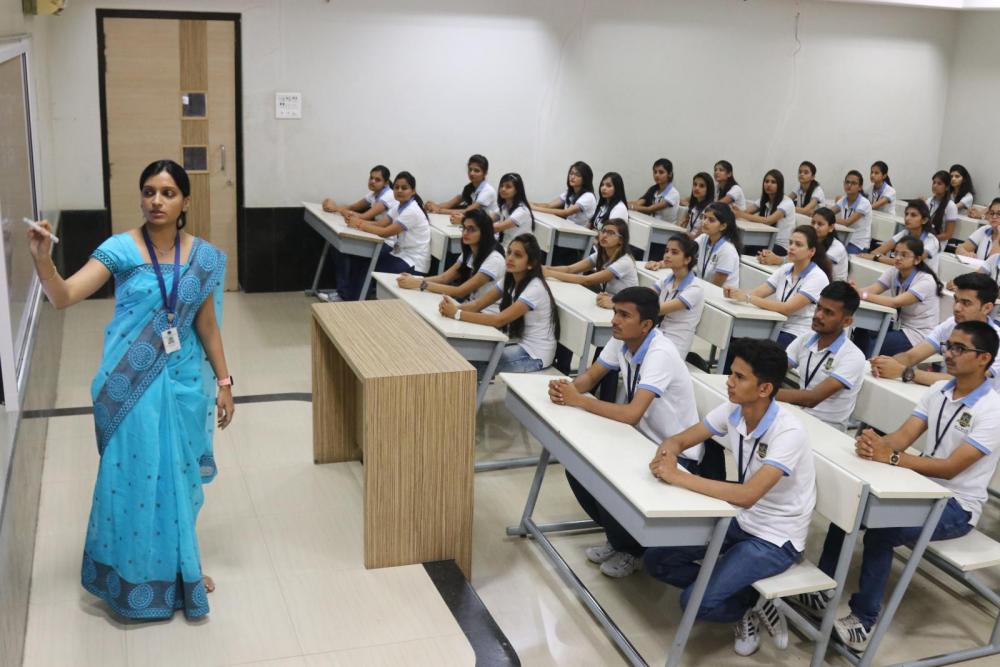 Tutor & Credit System
It supports continuous engagement of students and staff in attending workshops and seminars to acquire new knowledge and improve their practical skills through Centre for Distance Engineering Education Program (CDEEP) in association with IIT Bombay & IIT Kharagpur.
Tutor System
Institute provide tutor for every student of institute.
Every tutor has group of students.
Every tutor maintain all academic record of assigned students upto passout and after..
Every tutor able to provide information to the aluminies also.
SMS to the students who are absent for peticular lectures on perticular day.
Phone Call made by tutor to parents after each credit test.
Also has responsibility to send letters to parents regarding students subjectwise credit test marks and attendance.
Maintains record in Local Guardian book.
Credit System
For details: Refer ICA and ISE Calculation for CGPA System