Department of
Civil Engineering
DTE Choice Code

517219110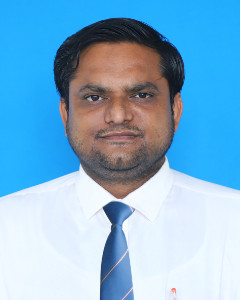 Prof. Ganesh Vijay Tapkire
Head of Department
The department of Civil Engineering is established in the year 2010 which offers Under Graduate Program in Civil Engineering with the intake of 60 students. Civil Engineering is a branch that helps the world to develop and stand in the world with pride. Since its inception the department always strived hard to provide quality and value based education to the students. The department is committed for the overall development of the students. As a part of its Industry-Academia Interaction, consultancy works are undertaken with industry and department also organizes seminars/symposia for professional interaction. The students and the staff members are encouraged to participate in different seminars, conferences, workshops and refresher courses in the fields of their own interest.
The primary aim of our department is to provide quality technical education along with first hands experience in various core subjects in Civil Engineering. Department aims to develop both professional and scientific skills in the students. Our department is well equipped with laboratories, which will ensure the versatile development of our students. Apart from the Central Library of the Institute, the department has a separate Departmental Library with a good collection of books.
Salient Features of Department :
Highly experienced & trained faculty team.
Technical papers have been presented by the faculty members in various national and international conferences.
Theory and practical courses are embedded for better understanding.
Assured placements for all the students who are willing to join the industry.
Guest lectures by Industry Experts on advanced topics.
Providing Material testing and Consultancy facilities.
Programme Outcomes of Civil Department
An ability to demonstrate the knowledge of Physical science, Environmental Studies and Civil Engineering concepts.
An ability to experiment, interpret, analyze the data and apply the same.
An ability to plan, design and complete the civil engineering projects.
An ability to investigate, formulate and solve engineering problems.
An ability to use modern softwares in civil engineering.
An ability to work as a responsible human resource for the society with awareness of economic, legal and security issues.
An ability to understand and act on environmental challenges.
An understanding of ethical, cultural and social values.
An ability to work in Government, Semi Government, Private sectors or to be an entrepreneur.
An ability to communicate effectively.
An ability to innovate and continuous improvement to accomplish essential goals.
An understanding of management principals to execute civil engineering projects.
Vision :
To excel in various field of Civil Engineering & making significant contribution to the economic, social & cultural development of region, state & nation.
Mission :
To impart high quality technical education to prepare the learners for the global competitive environment.