Department of
Civil Engineering
DTE Choice Code

517219110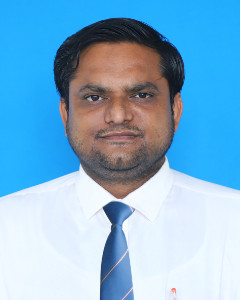 Prof. Ganesh Vijay Tapkire
Head of Department
Department of Civil Engineering was established in the year 2010 which offers an Undergraduate Program in Civil Engineering with the intake of 60 and was initially affiliated to North Maharashtra University, Jalgaon, and presently is affiliated to.
Dr.Babasaheb Ambedkar Technological University, Lonere. Since its inception, the department always strived hard to provide quality and value-based education to the students. The department is committed to the overall development of the students. As a part of its Industry-Academia Interaction, consultancy works are undertaken with industry and the department also organizes seminars/symposia for professional interaction. The students and the staff members are encouraged to participate in different seminars, conferences, workshops, and refresher courses in the fields of their own interest.
Salient Features of Department :
Highly experienced & Trained faculty team.
Technical papers have been presented by the faculty members in various national and international conferences.
Theory and practical courses are embedded for better understanding.
Assured placements for all students willing to join the industry.
Guest lectures by Industry experts on advanced topics.
Providing Material testing and Consultancy facilities.
Vision :
To excel in various fields of Civil Engineering & making significant contributions to the economic, social & cultural development of the region, state & nation.
Mission :
To impart high-quality technical education to build up the learners for a globally competitive environment.
To emerge as a leader in graduate, post graduate and research studies in engineering and technology.
To ensure effective implementation of the given curricula through highly qualified and competent faculty.
To train students as industry ready professionals.
To nurture intellectual, aesthetic, emotional, moral, and spiritual qualities amongst the students.