Department of
Computer Engineering
DTE Choice Code

517224510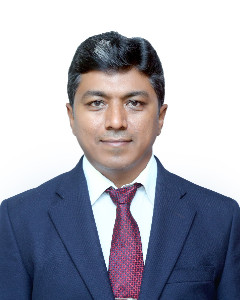 Dr. Nitin Namdeo Patil
Head of Department
The department of Computer Engineering has started UG course in 2001, PG course in 2010 and Ph.D. in 2011. It is functioning efficiently with the well experienced and dedicated team of faculty members. The department has great tradition of outstanding University results with rankers and gold medallist. Our placement records are outstanding with students placed in IT industries like TCS, Capgemini, Persistent, Tech Mahindra, Cognizant, Accenture, KPIT, Wipro, etc.
The strength of the department lies in its state-of-the-art classrooms and laboratories designed well in accordance with the AICTE norms to facilitate the learning. There are in all 11 laboratories having Desktops with latest configurations, hardware equipment and kits. The use of open source Learning Management Service like MOODLE for sharing the resources, assessment and related activities help as a mixture of traditional as well as active learning pedagogy to support contemporary ICT based technical education.
A modern computer center occupying an area of 300 sq. mtr. serves as a central facility for all the departments. The center comprises of a server room having eight servers, four IBM servers for data base, a Web server, a Linux server, Library server and a Domain server.
All the terminals in the center and Computer Laboratories are connected through high speed networking with Lucent Technology and 3-COM switches and are certified by AVAYA, an US based company. A Firewall unit also exists for monitoring and controlling network traffic. All these terminals are provided with Internet connectivity by 550 Mbps Leased Line. Apart from all licensed softwares, the center is also equipped with visual aids like Smart Board, Laser Printers, Scanners etc.
Salient Features of Department :
Well-equipped laboratories with state-of-art facilities.
ICT based effective Teaching-Learning Methodologies
Highly qualified, interactive & experienced Teaching Faculty.
Local Guardian System to support individual attention to each student.
Outstanding Academic Results (Gold Medallists, University Rankers, Class-wise Consistent Results).
Remarkable Placement Records.
Support for Placement drives through extensive technical sessions by expert faculties.
Add-on Courses for students (C, C++, JAVA, Software Testing, Python Programming, IOT, Machine Learning).
Innovative practices like Project Based Learning, Technical Week.
Organization of workshops, seminars, webinars & online courses for students.
Regular interactions with 'Industry Experts' and 'Alumni'.
Commitment to Social Responsibilities through various social groups/clubs.
Infrastructure of the Department :
Conducive environment for effective teaching learning.
State-of-the-art air conditioned & well-equipped laboratories.
Industry standard Server Room with different servers (Data base, Web server, Linux server, Library server and Domain server).
Connected through high speed networking with Lucent Technology and 3-COM switches certified by AVAYA, an US based company.
Internet connectivity by Leased Line with a capacity of 550 Mbps.
MOU's with industries.
Employability development program to increase the placement.
Student association 'ACES' as a platform for students to explore hidden talents.
Revenue Generation through Infrastructure Sharing
Vision :
To provide prominent computer engineering education with socio-moral values.​
Mission :
M1 To provide state-of-the-art ICT based teaching-learning process.
M2 To groom the students to become professionally sound computer engineers to meet growing needs of industry and society.
M3 To make the students responsible human being by inculcating ethical values.
Program Educational Objectives(PEOs)
PEO1 To provide the foundation of lifelong learning skills for advancing their careers being a professional, entrepreneur and leader.
PEO2 To develop computer professionals to fulfill industry expectations.
PEO3 To foster ethical and social values to be socially responsible human being.
Program Specific Outcomes (PSOs)
By the completion of Computer Engineering Program, the students will have following Program Specific Outcomes:
PSO1 Understanding of the fundamental and advanced concepts of Computer Engineering to analyze and design real world problems.
PSO2 Ability to provide solutions for problems in various domains like agriculture,healthcare, e-commerce etc.