Department of
Electronics & Telecommunication Engineering
DTE Choice Code

517237210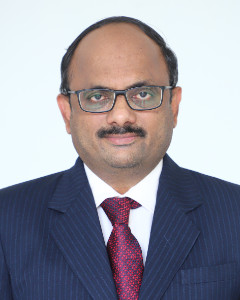 Prof. Dr. Pramod Jagan Deore
Head of Department
The Department of Electronics and Telecommunication Engineering is offering undergraduate programme in Electronics and Telecommunication Engineering since 2001. The current intake capacity of the programme is 120. The Department offers Ph.D. programme in Electronics and Telecommunication which is recognized by Kavayitri Bahinabai Chaudhari North Maharashtra University, Jalgaon and Dr. Babasaheb Ambedkar Technological University.
The Department is having the state-of-the-art infrastructure, which includes fully air-conditioned class rooms, laboratories. All the classrooms are equipped with smart boards and internet access. The department has various laboratories like Network Lines / Power Electronics Lab, Electronic Devices & Circuit Lab, Analog/Digital Communication Lab, Digital Electronics / Fiber Optics Communication Lab, Basic Electronics Laboratory, Microprocessor & Microcontroller Lab, Consumer Electronics / Electronic Measurement / Control System Lab, Project Lab, Research Lab, Digital Signal Processing Lab, Machine Learning Lab. All labs are equipped with necessary instruments like power supply, Signal generator, CRO, Power scope, Spectrum Analyzer, Digital storage oscilloscope. Research center of department is well equipped with latest computing tools MATLAB, SCILAB, Python, and IE3D.
The department has established Robotics lab (e-Yantra) in collaboration with IIT Mumbai and embedded system lab in collaboration with Wipro Technologies, Pune. The Department is having highly qualified, experienced and dedicated teaching staff. Most of the faculty from the department are PhD holders. The department has always remained on the forefront in producing quality engineers who have brought great laurels to the institute, society and nation at large. The department has a tradition of excellent academic results, placement and research.
Salient Features of Department :
Highly experienced and qualified staff. Most of the staff in the department are with either, PhD qualification or PhD pursuing, with average experience of 15+ years.
All laboratories are equipped with ergonomically designed furniture and fitted with the latest instruments and equipment's.
ICT Enabled Classrooms and MOODLE Learning Management System for E-content delivery.
Effective mentoring (Local Guardian) scheme for overall development of students and to give them homely atmosphere.
ICT enabled platform to supplement the regular class room teaching, MOOCs (like NPTEL, SWAYAM, Coursera), Virtual Labs, Distance learning center of IIT Mumbai and IIT Khargpur.
Tessolve Semiconductor skill development silicon Test engineering Program.
E-Yantra Robotics Lab: Academic Collaboration with IIT, Bombay.
Students Enrichment Program such as Employability Program, Project Based Learning, Alumni Interactions, Expert Lectures, Distance Learning Programs, Add-on Courses, Internships, Soft Skills, Alumni Interactions, Foreign language studies etc.
Provision of full six-month Internship/ Industry project in 8 Semester.
On-campus Institute innovation center to nurture the start-ups.
Two Major specialization (B Tech Hon.) degree Provision.
Internet of Things (IOT) Lab.
Artificial intelligence and Machine Learning.
Minor degree provision in Computer Engineering.
Coursera Programme of Stanford University, USA.
Vision :
To produce globally competent Electronics and Telecommunication Engineers with a commitment to serve society.
Mission :
To prepare and transform students from socially and economically diverse backgrounds into highly skilled engineers in the field of Electronics and Telecommunication Engineering for a successful professional career.
Program Educational Objectives (PEOs)
PEO1: Able to recognize, synthesize and apply the learnings of graduate program to sensitize and adopt advances in the field of technology to solve the engineering problems.
PEO2: Able to explore new career opportunities in the recent hardware and software technologies through capacity building.
PEO3: Communicate effectively, demonstrate leadership qualities and exhibit professional conduct in their career.
Program Specific Outcomes (PSOs)
PSO1 (Domain: Core Competency):Apply basic knowledge related to Electronic Devices and Circuits, Electromagnetics, Digital Signal Processing, Communication Engineering and Microprocessor/ Microcontroller based Systems to solve engineering problems.
PSO2 (Domain: Software Competency): Demonstrate proficiency in the use of software required in real-life applications.
PSO3 (IP Competency): Able to develop product, prototype, IPR, publish findings in journal, conference, techfest or in technical magazine.