President's Message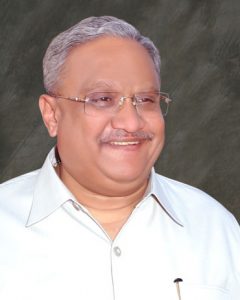 Hon. Shri. Amrishbhai R. Patel
President, Shirpur Education Society, Shirpur
We at R. C. Patel Institute of Technology believe that the path of success lies in accepting challenges as opportunities for growth. Our institution inculcates the values of hard work and diligence amongst its students enabling them to overcome obstacles in the journey of their future lives with dignity and poise. When we look back it gives us immense sense of satisfaction because the phenomenal performance of the institute has exceeded the expectations of one and all. As the college is staffed with humane, highly motivated faculty, in order to provide the apt environment for truly global and dynamic education, we can boast of maintaining high standards in the performance of the students.
Nonetheless, as we are living in the world where change is the only constant, we are preparing for the change with regular updating of the knowledge and keeping an eye over global scenario.
I am glad to witness that our vision is getting embodied with firm and excellent results over the time. I am proud to acknowledge many praiseworthy contributions of the entire RCPIT team for the cause of all round development of the students through their incessant efforts round the clock. Once you are enrolled in RCPIT, you will be truly privileged to be in a community of care and concern where ethics and values are held in high esteem. I wish all the current and the eventual students a bright and successful career ahead.