Department of
Computer Science & Engineering ( Data Science )
DTE Choice Code

517291210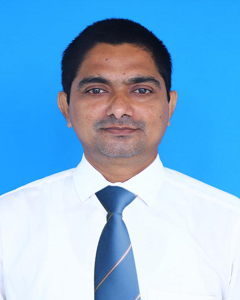 Dr. R.B.Wagh
Head of Department
Data Science is an inter-disciplinary field that uses scientific methods, processes, algorithms and systems to extract knowledge and insights from many structural and unstructured data. It uses techniques and theories drawn from many fields within the context of mathematics, statistics, computer science, domain knowledge and information science. Data science is related to data mining, machine learning, big data, business intelligence and many more.
With the amount of data that is being generated and the evolution in the field of Analytics, Data Science has turned out to be a necessity for companies. To make most out of their data, companies from all domains, be it Finance, Marketing, Retail, IT or Bank. All are looking for Data Scientists. This has led to a huge demand for Data Scientists all over the globe. The role of data scientist is now a buzzworthy career. It has staying power in the marketplace and provides opportunities for people who study data science to make valuable contributions to their companies and societies at large.
Multinational companies like IBM is declaring it as trending job of 21st century, it is a lucrative job for many. This field is such that anyone from any background can make a career as a Data Scientist.