Industry Association
ISTE Chapter :
ISTE stands for Indian Society for Technical Education (www.isteonline.com). ISTE is a premier national level society of Professionals & Educators. Started in 1941 as the Association of Principals of Technical Institutions (APTI), it was converted into "Indian Society for Technical Education" in 1968 with a view to enlarge its activities to advance the cause of technical education.
The major objective of the ISTE is to assist and contribute in the production and development of top quality professional engineers and technologists needed by the industries and other organizations.
Being the only national organization of educators in the field of engineering and technology, ISTE is being represented in the various Technical Committees and Boards formed by the Central Government. The Ministry of Human Resource Development, AICTE & State Governments also involve ISTE in their important programmes and activities relating to technical education.
Major functional units of ISTE are known as Chapters. There are three types of ISTE chapters, namely Parents' Chapters, Students' Chapters & Teachers' Chapters. ISTE Students' Chapter is already operative in our Institute. Since last three years, Prof.P.J.Deore is the Staff Advisor of the Chapter. Currently, ISTE Students' Chapter has around 250 members.
Events organized under ISTE Chapter :
ISTE Chapter was inaugurated on 22-9-2005 by Hon.Dr A.N.Sanghvi of S.B.M Polytechnic, Mumbai.
Guest Lecture on "Entrepreneurship Development" was delivered by Y.I.Shah and Prof G.M.Bhat of S.B.M Polytechnic, Mumbai on inaugural Function.
Under institute to institute interaction program student from N.M College, Mumbai visited the institute
Department of Electronics and telecommunication has started a course of "Workshop Practice" under ISTE Chapter
Guest Lecture on "Technology Challenges in 21 first century" was given by Padmashree Dr Vijay Bhatkar, Chairman, ETH research lab, Pune.
Industry Oriented Program and Contest :
To make student ready for Gami-fied Hiring and Job Opportunities through contest
To understand industry projects and case studies
To develop Leadership skills, Team player attitude, Presentation skills and Employability skills
To make students ready as per Industry changes & requirement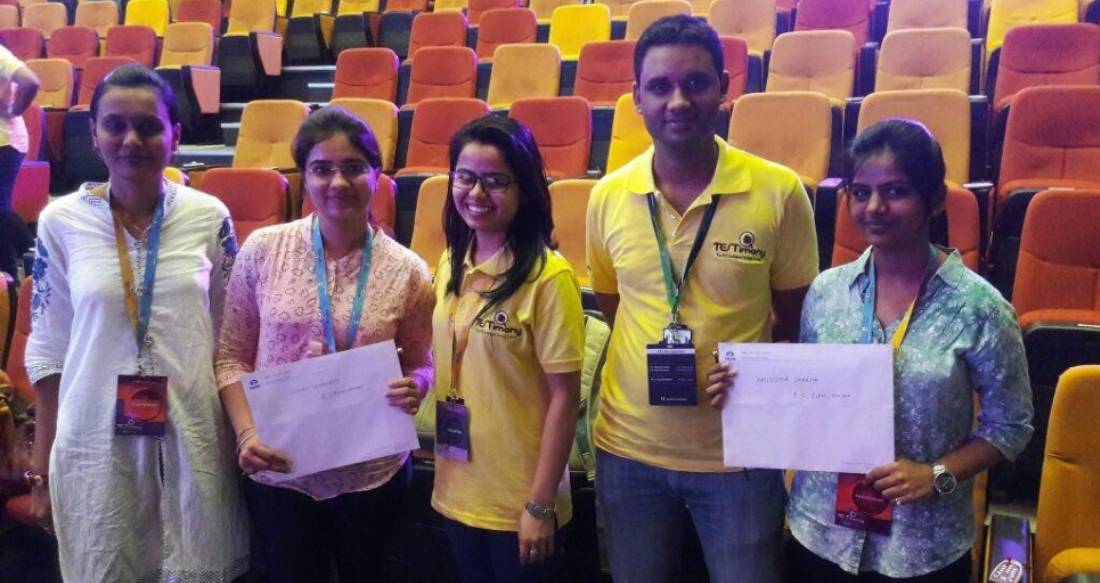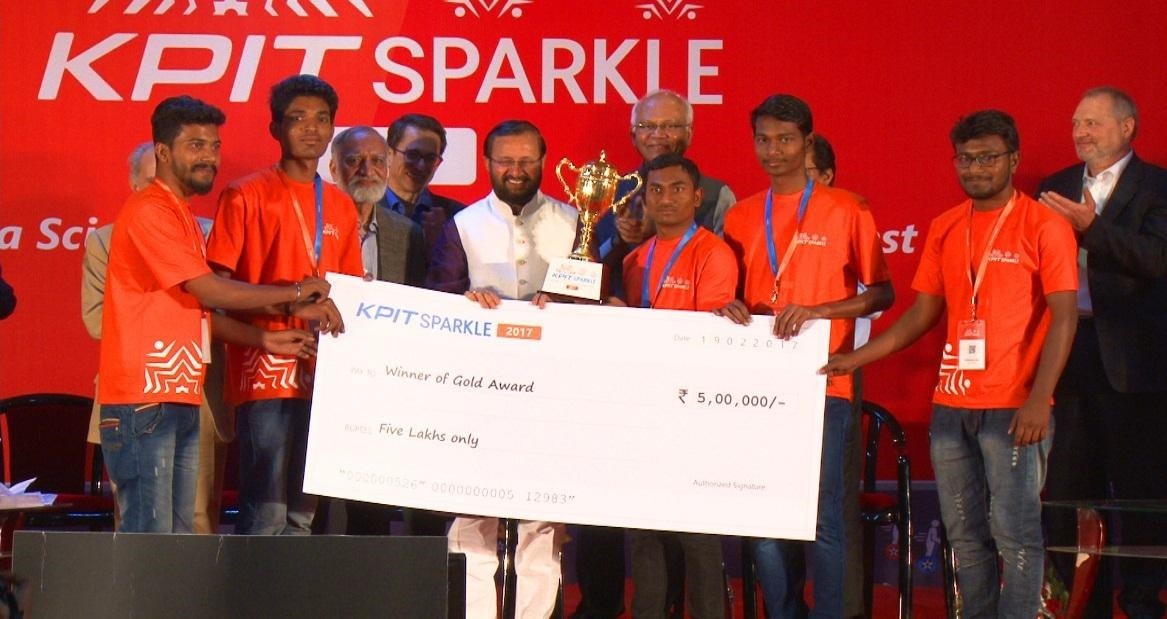 Campus to Corporate Interaction
Campus to Corporate Interaction session with IT Giant TCS@ RCPIT -- It was great interactive session with Pre-Final year batch (2019) at RCPIT campus by TCS TAG Regional Head - Mrs. M. Kalaa , Business Unit Head Mr. Pravin Bhamare and Project Manager Mr. Dinesh Kothawade on 1st March 2018.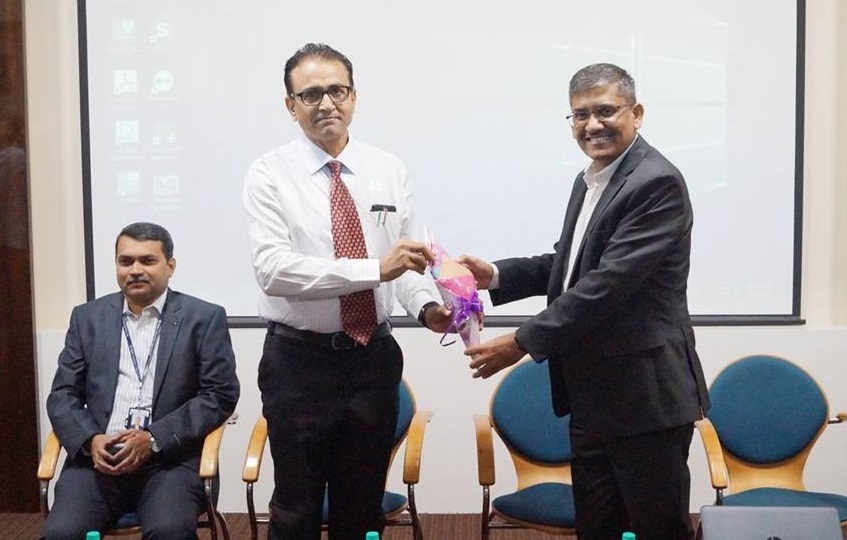 Campus to Corporate Interaction session with IT Giant TCS@ RCPIT
Industry Association and MoUS
| Sr. No | Name of Industry | Type of Asscoation |
| --- | --- | --- |
| 1 | Tata Consultancy Services | Placement and Academic Interface |
| 2 | Persistent, Pune | Placement and Academic Interface |
| 3 | KPIT | Academic Interface and Placement |
| 4 | Tech Mahindra | Placement and Academic Interface |
| 5 | Capgemini | Placement |
| 6 | Clover Infotech | Placement and Academic Interface |
| 7 | Barclays - GTT | Training and Skills Enhancement |
| 8 | Atos Syntel - GTT | Training and Skills Enhancement |
| 9 | DELL-BrainGroom | Training and Skills Enhancement |
| 10 | IBM - Skills Build | Training and Skills Enhancement |
| 11 | Zensar ESD - RPG Foundation | Skill Enhancement |
| 12 | EvlovingX | Training and Skills Enhancement |
| 13 | CvDragon | Online Resume Building and Career Guidance |
| 14 | Data serve InfoTech Pvt Ltd, Pune | Placement and Academic Interface |
| 15 | Shalaka Pvt Ltd | Academic Interface |
| 16 | Konark Global Pvt Ltd | Placement and Academic Interface |
| 17 | MCB Core InfoTech Pvt Ltd | Academic Interface |
| 18 | Avadhoot Heat Pvt Ltd. | Placement and Academic Interface |
| 19 | Association of Friends of Japan | Academic Interface and Training |
| 20 | Raj Hans Fabrications India Pvt Ltd | Academic Interface |
| 21 | Yatin Industry Pvt Ltd | Academic Interface |
| 22 | Gnosis Plus LLP | Training and Skills Enhancement |
| 23 | Internshala | Internship Support |
| 24 | InternTheroy | Internship Support |
| 25 | TCS DISQ | Internship and Incubation support |
| 26 | Forbes Marshall | Training and Skills Enhancement |
| 27 | RCPIT Alumni Association | Alumni Talks, Mentorship, Placement support |