Department of
Mechanical Engineering
DTE Choice Code

517261210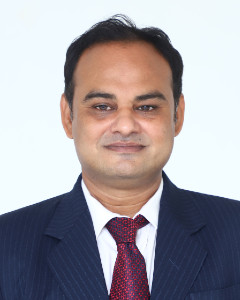 Prof. Sarode Pravin Laxmanrao
Head of Department
The Department of Mechanical Engineering has started in year 2004-05. Department of Mechanical Engineering at R C Patel Institute of Technology believes in developing innovative and curious engineers who take a product from an idea to the Application for the realistic world. Department's focus is to encourage students to groom their skills by doing. In order to achieve this department's workshops and CAD laboratory were kept open for 24x7 for students. The department has highly qualified and experienced faculty with expertise in the areas of Thermal, Design, Production, and Manufacturing. The Department has a strong culture of project based learning, which is inculcated in the students through the team of enlightened faculty. The department has defined programme outcomes and all the good initiatives are undertaken to facilitate and fulfil the same.
Salient Features of Department :
A curriculum which contributes to the development and implementation of the technology with its application.
A laboratory exposure that develops the abilities through interaction.
A motivated and leading faculty and research network.
Becoming leader in academia and reside at the frontier of knowledge for the betterment of student and society.
Vision :
To achieve excellence in Mechanical engineering education with strong ethical values for serving the stakeholders.
Mission :
To provide state-of-the-art facilities to Achieve Excellence in Education.
To take up various value-added courses to enhance Placement Potential.
To use a creative teaching learning process to develop Research Aptitude.
To instil Ethics, High moral values, and a lifelong learning mindset.
Program Educational Objectives (PEOs) :
PEO1: To develop an ability among graduates for applying knowledge of mechanical engineering with a multi-disciplinary approach.
PEO2: To prepare graduates having e ntrepreneurial skills, research attributes and motivation for higher studies and lifelong learning.
PEO3: To inculcate ethical and social values in students to become a socially responsible human being.