AICTE – ISTE Sponsored Induction/Refresher Programme on Machine Learning & Its Applications from 18th May 2021 to 24th May 2021
News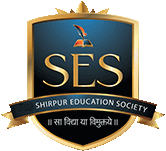 AICTE – ISTE Sponsored Induction/Refresher Programme on Machine Learning & Its Applications from 18th May 2021 to 24th May 2021
Department of Electronics and Telecommunication Engineering, R. C. Patel Institute of Technology, Shirpur is organizing AICTE – ISTE Sponsored Induction/Refresher Programme "Machine Learning & Its Applications" from 18th May 2021 to 24th May 2021.
Organizing Chair
Prof. Dr. J. B. PATIL
(Principal, R C Patel Institute of Technology)
Convener
Prof. Dr. P. J. DEORE
(Vice-Principal and Head / E&TC, R C Patel Institute of Technology)
Coordinator
Dr. M. B. DEMBRANI
(Assistant Professor, E&TC Department, R C Patel Institute of Technology)
+91-9763710498
dembranimahesh.rcpit@gmail.com
Committee Members
Dr. T. H. JAWARE - 9822751293
Dr. R. D. BADGUJAR - 9404751837
Dr. P. G. PATIL - 9423980232
Prof. V. R. PATIL - 8275590105
Prof. J. P. PATIL - 9763710492
Prof. V. V. PATEL - 9960777848
Prof. A. B. JAISWAL - 9922823138
Note:
1. The certificate will be issued to only those participants who have attended the program with minimum 80% attendance and scored minimum 60% marks in the test.
2. The Program will be conducted through online Zoom platform.
Please register with the below link:
https://forms.gle/Zvzgx6RBaCdzXGF37
Click here to download FDP Broucher
Schedule of Workshop
Registration Closes on 15 May 2021
Please share it with your Faculty & Friends.
Department of Electronics and Telecommunication Engineering
R. C. Patel Institute of Technology,
Shirpur, Dist-Dhule(MS) - 425405